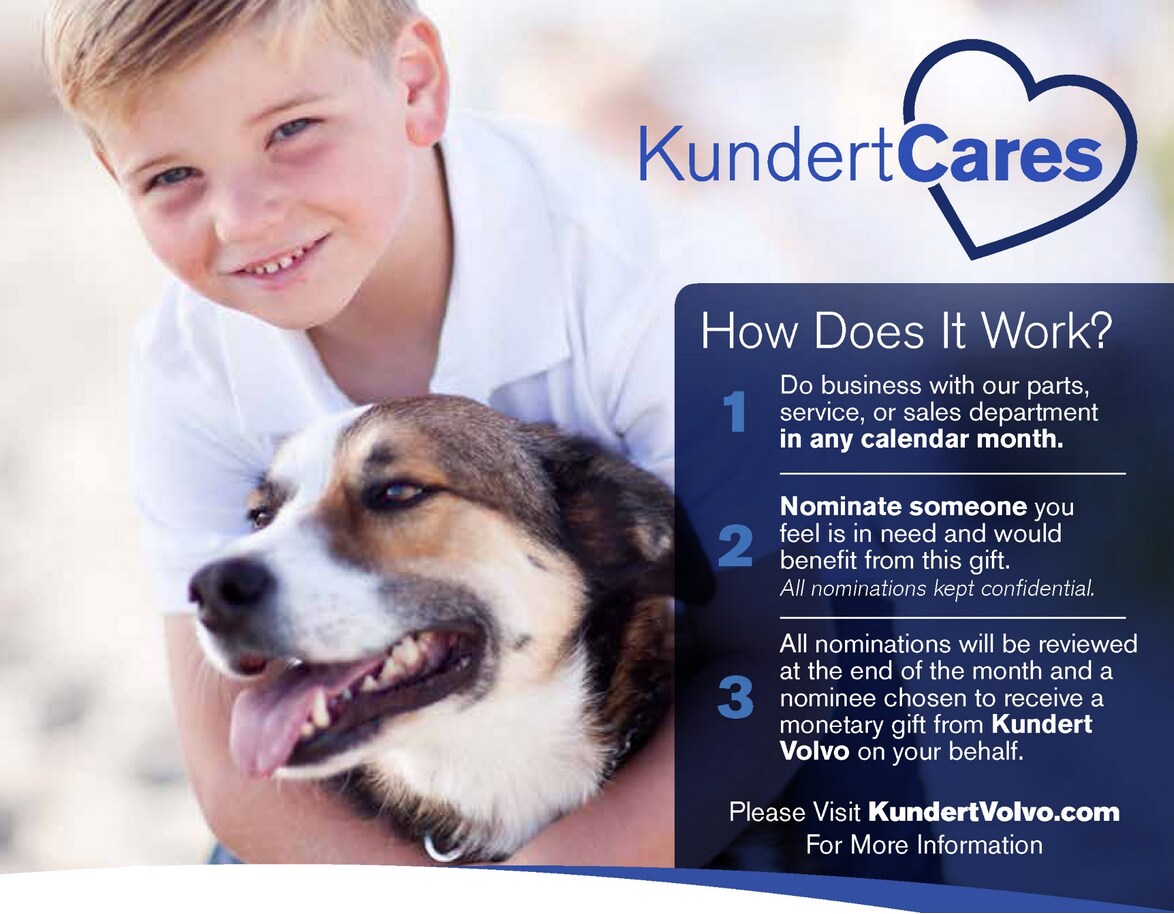 Kundert Cares Nomination Form
Kundert Cares was created to "give back" to the community through our customers.  Any of our customers, in sales, service or parts will be allowed to nominate a charity or someone in need in the local community that would qualify for the Kundert Cares award.  The nomination submission form can be found on our website: kundervolvo.com, the form must be filled out completely including a dossier on the nominee of at least 100 words explaining why they feel the nominee should qualify for this award.
At the end of every month the Kundert Volvo Management team will review all of the monthly submissions and determine who will receive the $500 Kundert Cares Award.  Proof of purchase needed to nominate, customers must nominate within 30 days of purchase.  Must have at least 10 nominations per month.  Winners must come to the dealership to accept the award and all winners will be posted on our Facebook page monthly.